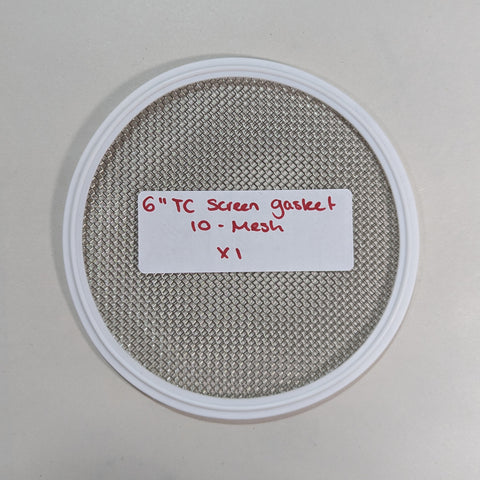 z* SALE: Screen Gasket (6" Tri Clamp) 10-mesh
Stainless steel 10 mesh in an EPDM gasket for straining / filtering out particles. These fit into a standard 6-inch triclamp joint, and adapters can be provided to allow use with RJT etc.
Typical applications include use as a pump protection strainer and at inlet of a filling machine to guard against foreign bodies.
A limited range of mesh sizes is available ex-stock. For other mesh sizes, gasket materials, and adaptors etc, please CONTACT US .
Please use the drop down to select the micron rating you need.
Mesh to Micron conversion chart is available in the image gallery. 
Usually available on a next day delivery service
---