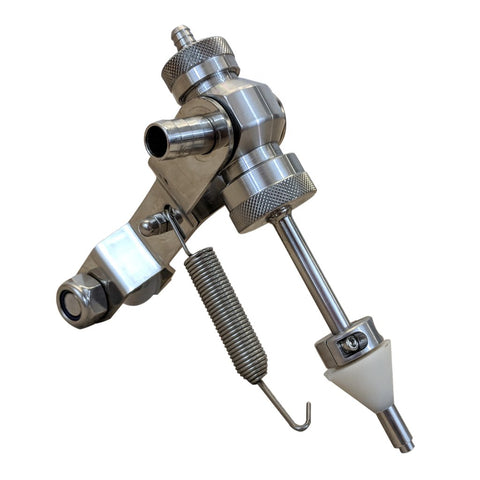 Enolmatic Stainless Steel Mini Nozzle
Standard stainless steel mini nozzle for Enolmatic vacuum filling machines. 
This interchangeable mini nozzle is designed for use with a variety of liquids including high strength alcohols and some chemicals. Easy to assemble. adjust and clean, the nozzle is suitable for bottles with an internal neck diameter of 7.5-15mm.
Delivery time normally 1 to 7 days
---