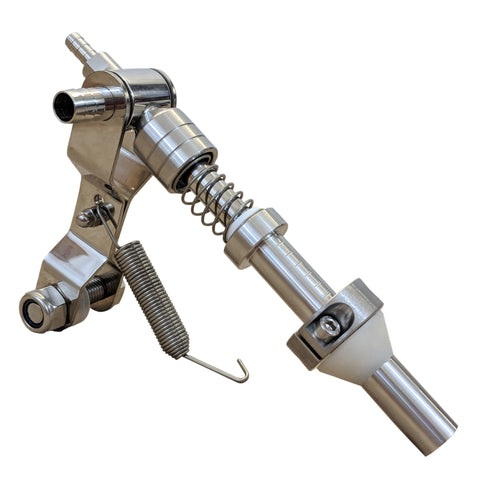 Enolmaster & Enolmatic Stainless Steel Nozzle (Standard)
Standard stainless steel wine and spirit nozzle for Enolmaster and Enolmatic vacuum filling machines. 
This interchangeable nozzle is designed for use with most liquid products, including high-strength alcohols and some chemicals. Easy to assemble. adjust and clean, the nozzle is suitable for bottles with an internal neck diameter of 16-28mm.
How to adjust Nozzles:
Nozzle collar may vary 
Delivery time normally 1 to 7 days
---